Biography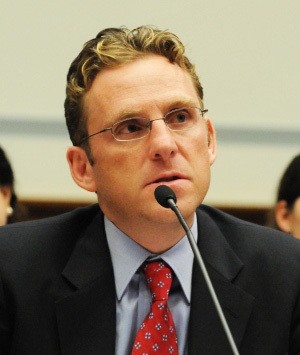 Mark Dubowitz is executive director of the Foundation for Defense of Democracies. He is the Director of the Iran Energy Project which provides leading research and analysis in support of strong, broad-based energy sanctions -- including gasoline, natural gas, and oil sanctions -- as part of a comprehensive strategy to end the Iranian regime's pursuit of nuclear weapons, support for terrorism and human rights abuses. It also focuses on the risks to foreign companies in doing business with the U.S. government-blacklisted Islamic Revolutionary Guard Corps, a dominant force in the Iranian energy sector. Mark is also a regular contributor to Forbes' Energy Source.
Mark is also director of FDD's project on terrorist media focused on the use of satellite television and the internet as operational weapons by terrorist organizations.
For his policy-related work in the U.S. and Europe, Mark was awarded a fellowship from the German Bertelsmann Stiftung, the private foundation owned by one of Europe's largest media companies.
Mark writes frequently on Iran energy sanctions issues. Mark is the co-author of Iran's Energy Partners: Companies Requiring Investigation Under U.S. Sanctions Law (FDD Press, August 2010). He is a regular contributor to Forbes' Energy Source. Mark's work has been featured in the Wall Street Journal, Foreign Policy, Washington Post, New York Times, Slate, Politico, The Hill, National Review Online, Washington Times, New York Post, the New York Sun, the National Post, Financial Times - Germany, and Frankfurter Allgemeine. He has also appeared on CNN, Fox News, National Public Radio, Voice of America, the Canadian Broadcasting Corporation and on syndicated radio shows from coast to coast.
Mark has testified before Congress on Iran sanctions issues and briefed the U.S. military, U.S., European and Canadian government officials, members of Congress, and counterterrorism officials on a range of national security and terrorism-related concerns.
Mark previously worked in the venture capital industry focused on fundraising for early-stage technology companies. He also worked in software management as Director of International Business Development at Doubleclick (purchased by Google) and as Director of Corporate Development and General Manager, European & Asian Operations, at FloNetwork (purchased by Doubleclick).
Mark has lived in the Middle East, Europe, and Africa and speaks three languages. He graduated with honors with a masters in International Public Policy from Johns Hopkins University's Paul H. Nitze School of Advanced International Studies (SAIS) in Washington, D.C. Mark also has JD and MBA degrees from the University of Toronto and has studied at the Hebrew University of Jerusalem, Ecole Supèrieure de Commerce de Paris and McGill University.